THIS PRE-ORDER IS CLOSED. Smoki wraps will be delivered in July.

Can you hear the loud beating of leathery wings? Feel the terrible wind threatening to knock you down? These are serious dragons. Seriously beautiful and probably dangerous, depicted in undulating reptilian poses in midair, you can almost hear the screams of these sinuous winged wyrms and feel the intense heat of the flames suggested in the borders of the wrap . . .
Lenny Lamb Smoki is the polish word for dragons and is a 100% cotton wrap woven by Lenny Lamb in Poland exclusively for Wrap Your Baby. One side is black with the dragons depicted in white while the reverse is white with the dragons in black. It can be worn either way. The white side sometimes looks more grey than white.
What are Lenny Lamb Smoki wraps like?
Lenny Lamb wraps have a wonderful reputation and are perfect for safely, softly, and securely cradling your child from newborn through toddler in front, back or hip carries. They are soft right away without breaking in. They are very supportive and relatively light. Cotton Lenny Lambs are a wonderful wrap for new babywearers to use, floppy, smooth, yet not slippery. This wrap is appropriate for using in all woven wrap carries.
You are purchasing a Fair Trade Product manufactured in Poland. The cotton yarn and dyes are Oeko-Tex certified, which guarantees them free from harmful chemicals. Because formaldehyde and other chemicals are not used in the production of the wrap, it is completely safe for children.
Lenny Lamb Smoki SSCs (baby or toddler size)
Because they are made from a Lenny Lamb woven wrap, these are the softest buckle carriers or SSCs (soft structured carriers) around! Ideal support and comfort both wearer and wearee. You can get yours made with either the black side of the wrap or the grey side showing.
The instruction manual can be found here to answer any questions about the Lenny Lamb Ergonomic Carriers.
Baby size is recommended starting at 4 months and between 14 and 35 lbs.
Panel height: 40cm or 15.75in at middle of panel
Panel width at base: 35cm or 13.78in
Panel width at leg opening: 32cm or 12.6in
Toddler size usually fits from around 20 lbs to 44 lbs.
Panel height: 48cm or 18.9in at the middle of the panel
Panel width at base: 45cm or 17.71in
Panel width at leg opening: 38cm or 14.96in
Lenny Lamb Waist Bags and Hand Bags
So this is super fun – you can also choose to get one of these bags made from a Smoki wrap!
Lenny Lamb Large Waist Bags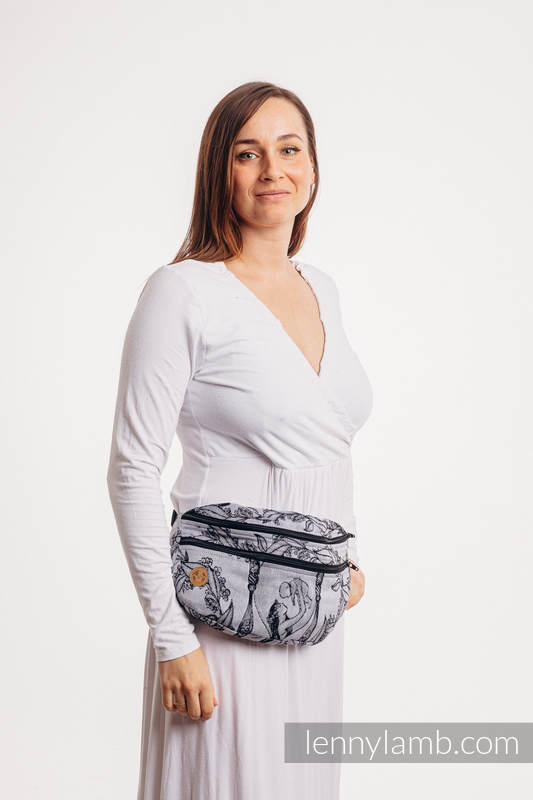 With two zippered pockets – are surprisingly roomy so you can easily carry everything you need, hands free while wearing your baby. This means on short trips you don't need to bring a bag! Here are the measurements: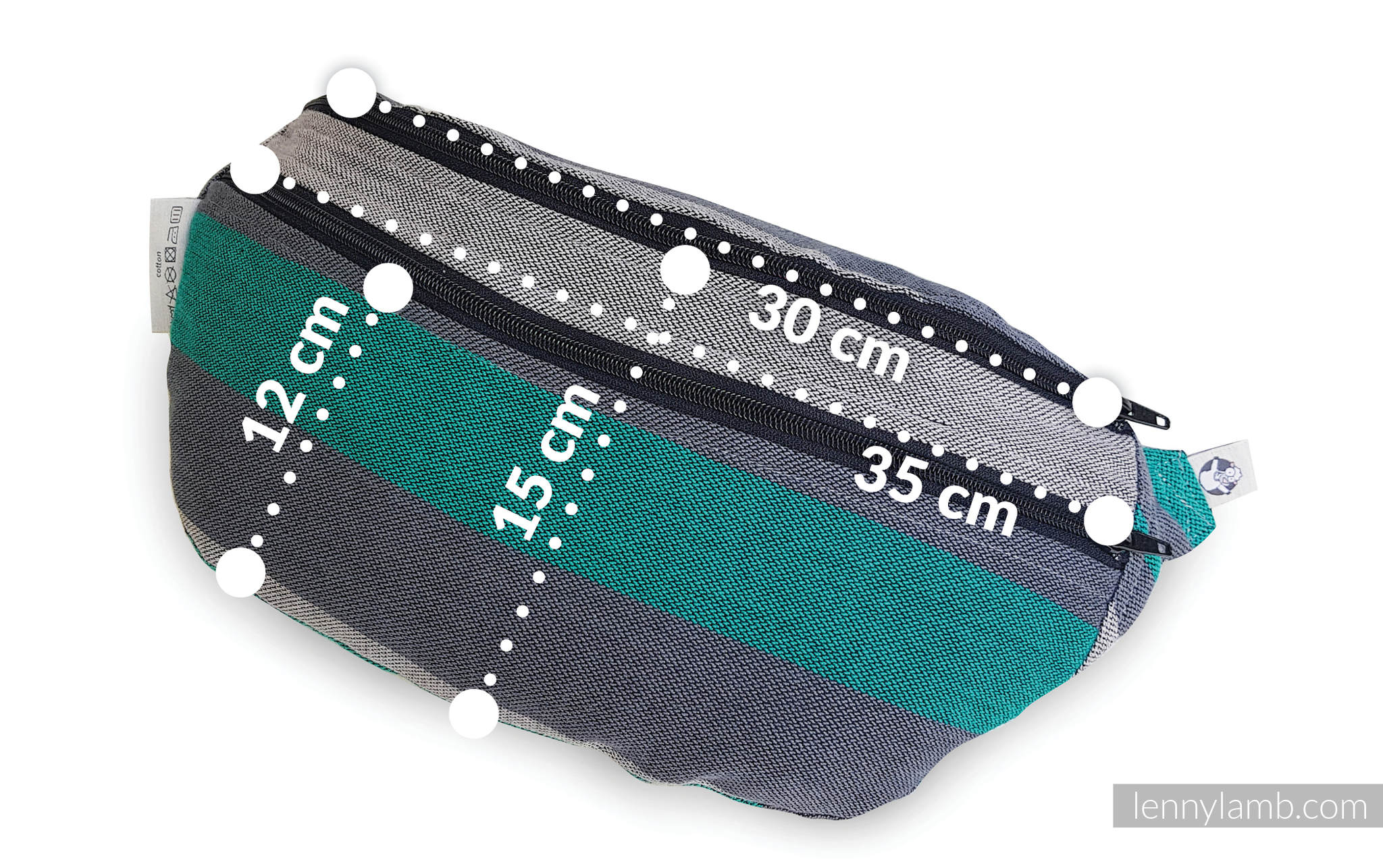 Lenny Lamb "The World" Hand Bag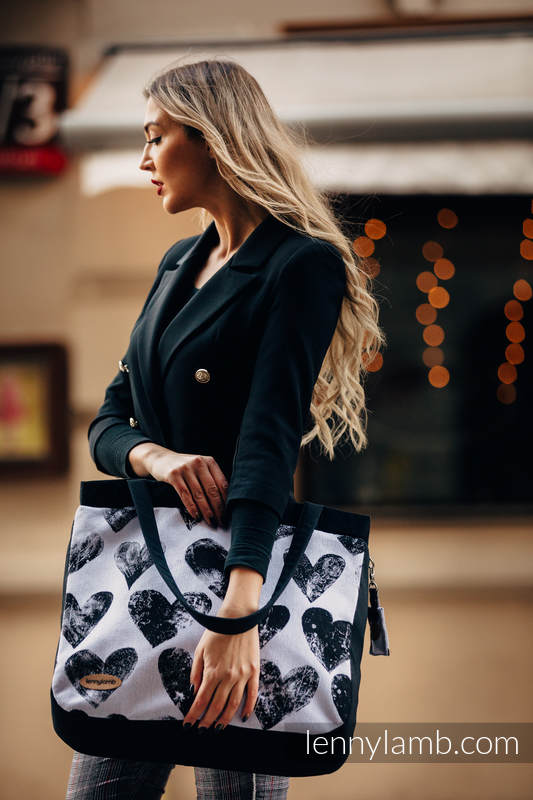 A fashionable and roomy bag with wrap fabric on the front (in this case, Smoki fabric), a zipper closer, 2 zipper pockets and additional interior pockets perfect for a water bottle or a baby bottle. Here are dimensions and a video that shows the bag better (although it doesn't show the Smoki design).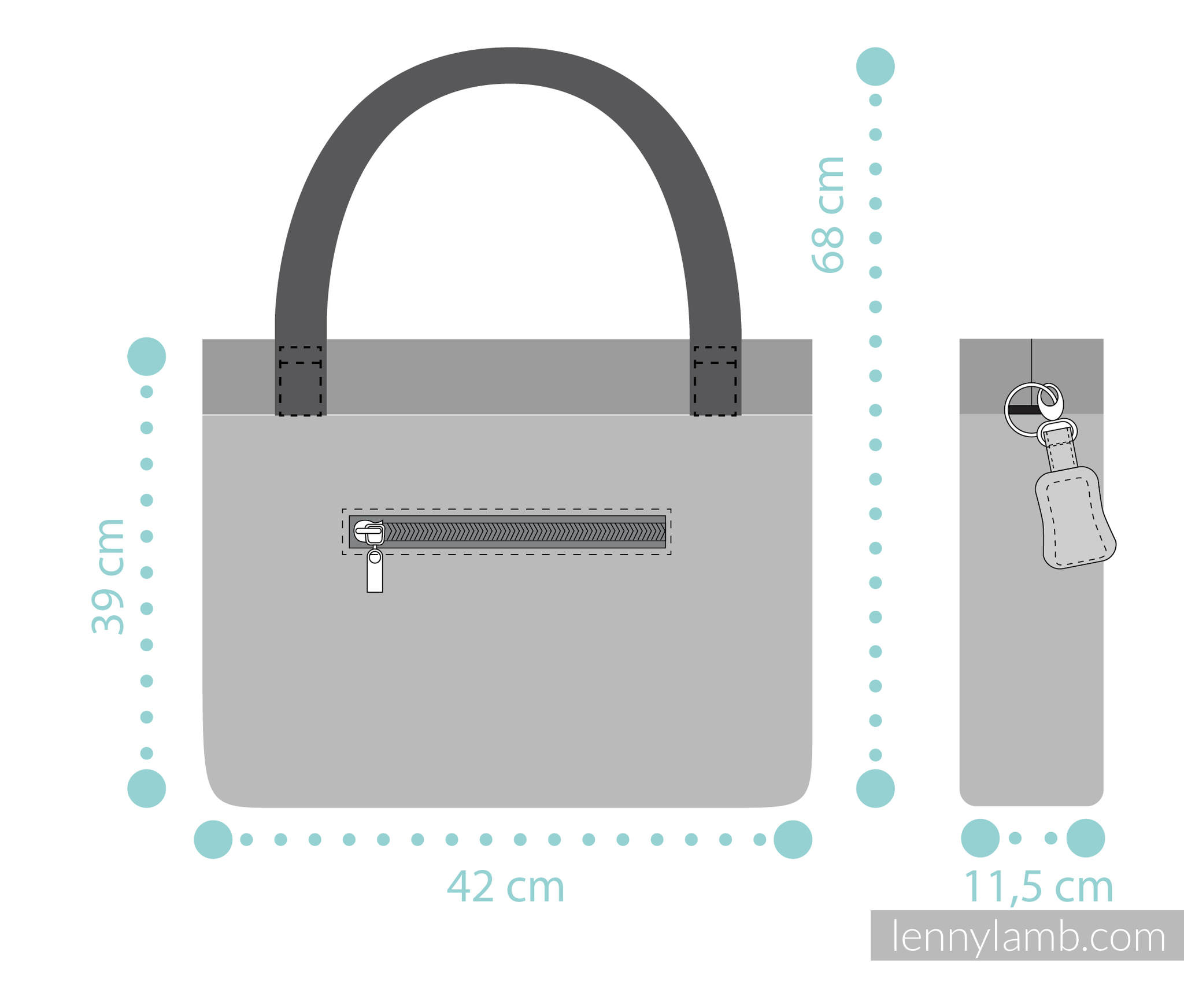 Lenny Lamb "Universe" Hand Bag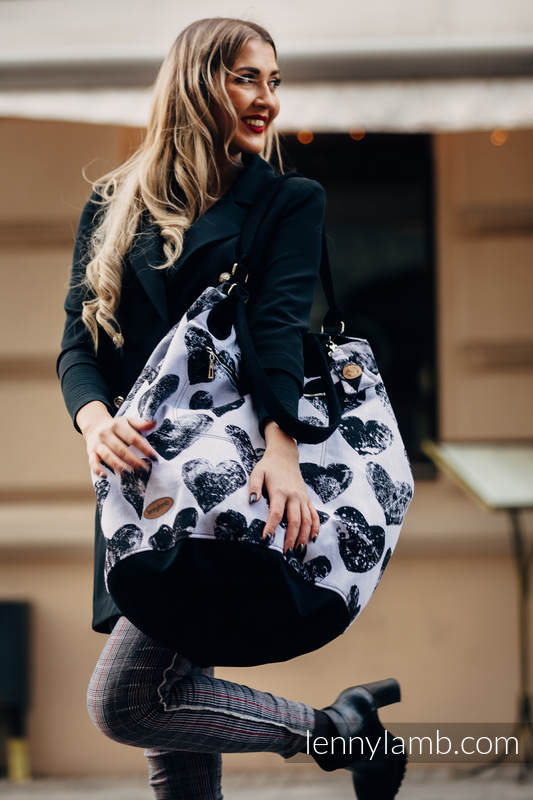 The roomiest bag so you can fit EVERYTHING (looking at you, moms of multiple children)! Made from woven wrap fabric – this bag will be made from Smoki wrap fabric – with a lining, zipper closure at the top and a practical system of inner pockets to make the bag as functional as possible. An exterior zipping pocket is perfect for easy access to your keys, wallet and phone. Here are the measurements and a video showing you how roomy it is: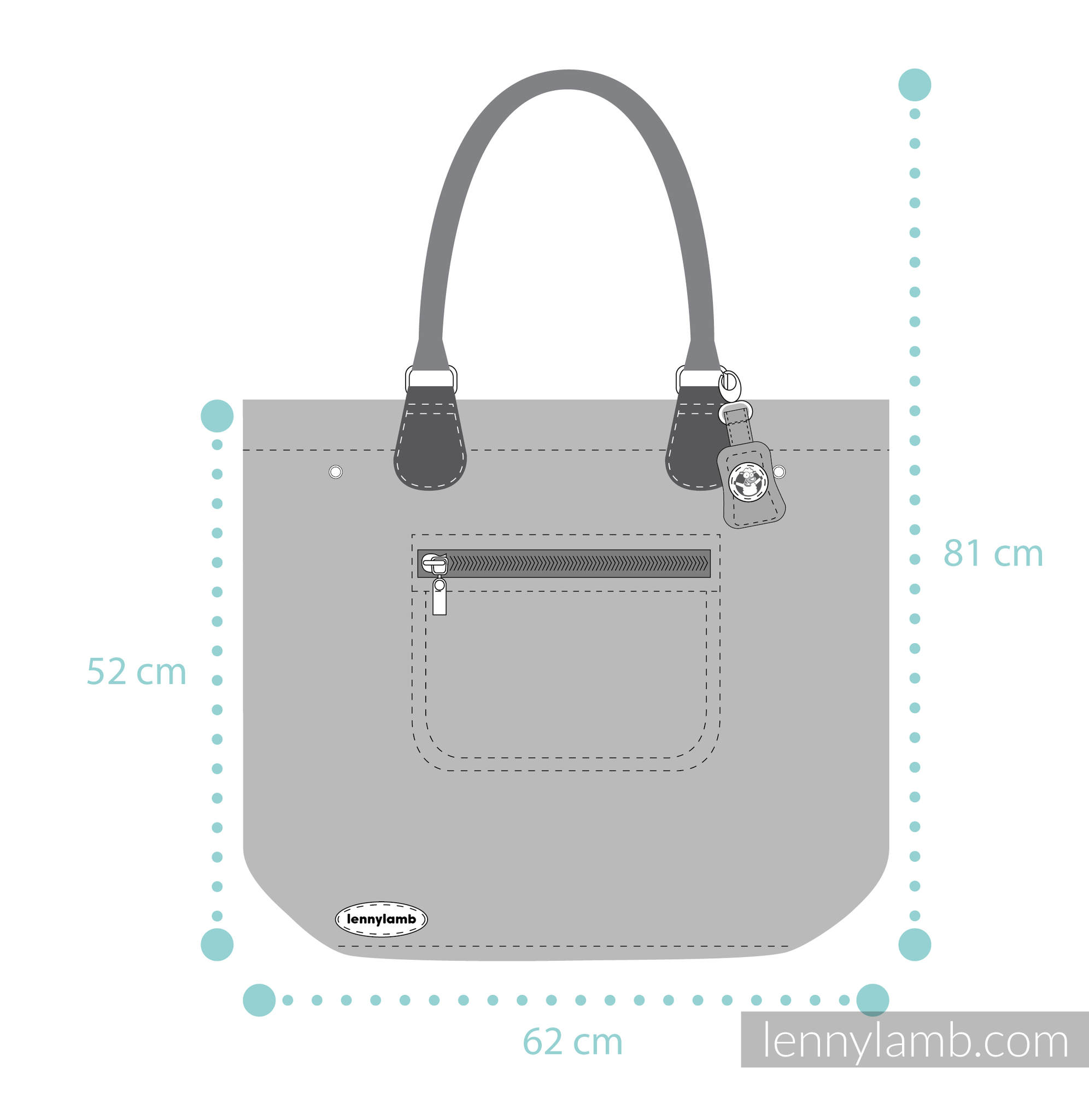 You're going to love your Smoki wrap and I can't wait to get it to you!