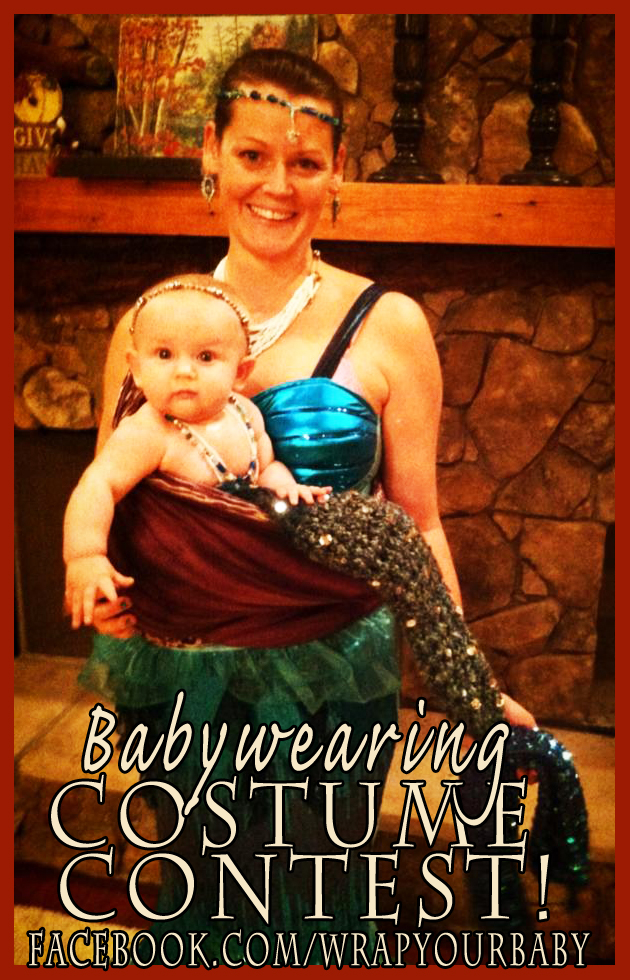 It's time for the annual Babywearing Halloween Costume Contest on the Wrap Your Baby facebook page!
Share your photos on the wall between Wednesday 29 October and Monday 3 November, and  and I will upload them to the contest album where we'll see which photo gets the most likes for a free wrap from my store!
Voting (liking) will go from 4 November to 6 November and the winner will be announced on Friday 7 Nov.  The winner is responsible for contacting me as I will have no way to get in touch with those who entered.  Check for a winner on 7 November and PM or email me if it was you!
PLEASE NOTE:  Outfits and traditional clothing from different cultures are not costumes but traditional dress. To avoid any one feeling that their culture is being misrepresented I kindly ask that you refrain from depicting any specific culture and/or nationality or subculture.
You can find more than 50 great costume ideas on my Babywearing Costume Pinterest Board or my recent blog posts sharing Babywearing Animal Costumes Fantasy/Sci-fi Babywearing Costumes and Character Costumes for babywearers.
Go get inspired and start creating!  Let's have some fun!