MYTH: Woven wraps aren't big enough for plus size wrapping.
TRUTH: The versatility of wraps make wrapping a fantastic option for Mamas (and Papas) of ALL sizes:
A regular Large wrap (about 5.1 meters, also called size 7) will be just right for many plus size mamas and is a standard size stocked at most babywearing stores.
Some wrap brands have extra large sizes. In my store you can find Bali Breeze wraps that are 5.5 meters long, or Colimacon et Cie wraps that come in 5.5 or 6 meter lengths.
There are many comfortable carries that you can do with a shorter wrap.
Most of the photos on this page are clickable and will take you to wrap instructions for the carry pictured, or a similar one.
Many carries can be done with a shorter wrap, by moms of all sizes: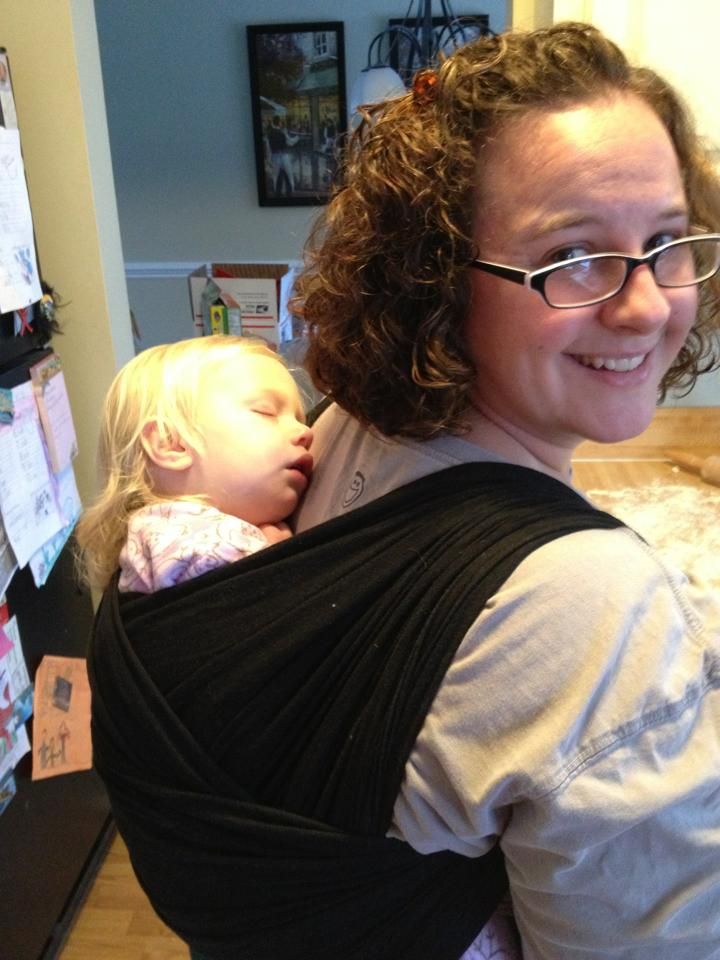 Heidi is 5'3 and wears size 16-18, here using a Small homemade gauze wrap (about 4.2 meters, or size 5) probably in a Jordan's Back Carry variation with 15 month old daughter.
A size 6, 7, or 8 wrap can be used for longer carries and gives you more options:
This is a sampling of pictures sent to me after one request on Facebook the other day. There are many more parents of all shapes and sizes wrapping their babies, and you can, too! Hopefully this gave you some ideas.
This link will soon be fixed where you can see differently sized and shaped moms modeling different wrap sizes. And if you are a wrapping mama and don't see a body type similar to yours represented, I'd love to have more volunteers to send me pictures!