Connie graciously allowed me to share her Facebook post to friends from earlier this month: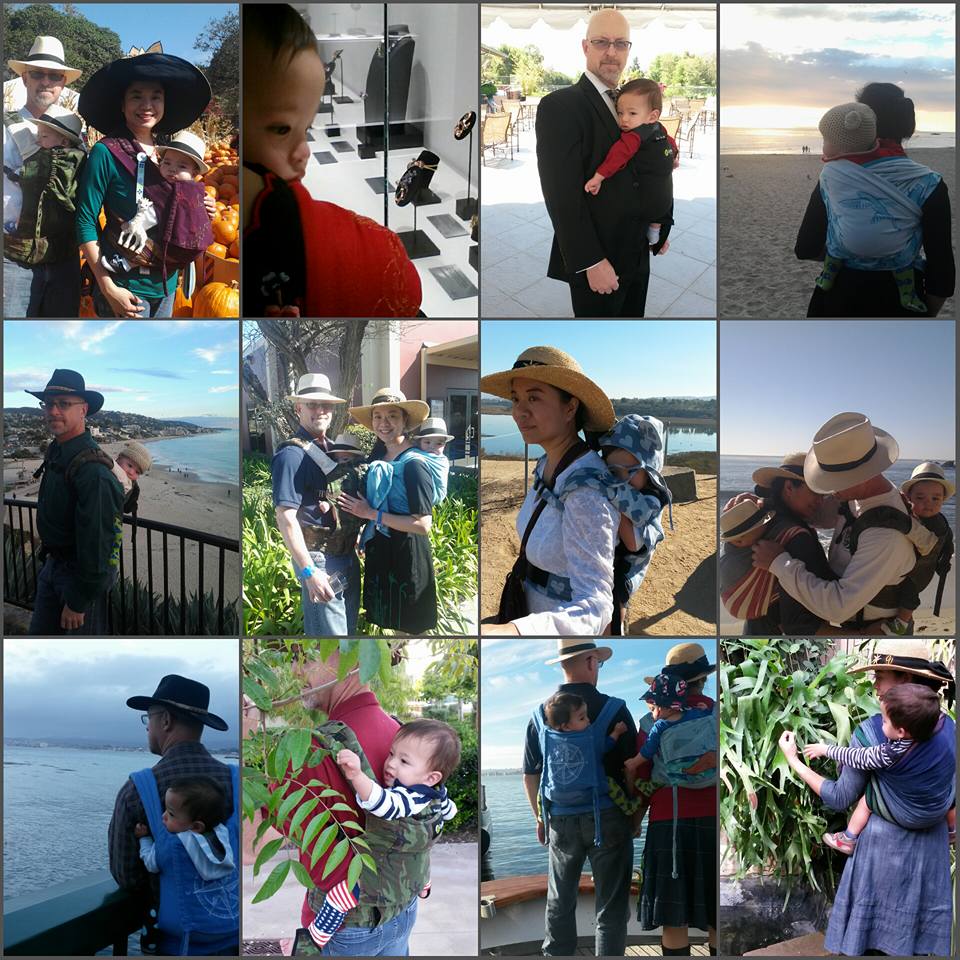 Why do we babywear?
For my child with cerebral palsy, babywearing allows him to engage with the world when he was a non-walking toddler; now he walks with orthotics, but tires easily, the carrier allows me to offer him rest and respite.
For my child with ASD, the snug hold of a carrier helps him to organize and calm down when he feels overwhelmed and in need of refuge.
Babywearing allows our children to be fully engaged in the world. We take them places that strollers cannot go, we show them the world that we see. My child who cannot walk without his braces can still go up a mountain, or down to the edge of the sea. My child who gets over-stimulated can still participate in our family and friends' celebrations and be a part of the community.
One of the fears I have as a mother to special needs children is that their world will be smaller and dimmer than I'd hoped for them. Babywearing helps me to combat that, to write a different future for them, in a world where they know, from the beginning, that they belong.