Do I spy Pumpkin spice . . . everything? Must be time for Wrap Your Baby's annual Facebook Costume Contest!
One entry will win a free woven wrap!
Start planning your babywearing costume now. Share it on the Wrap Your Baby Facebook page anytime in October. I will share some of the photos on social media or on my blog and on 3 November I will collect all entries to a contest album and voting will occur the first week of November.  The photo with the most likes will win a woven wrap!

RULES:
Only photos of your own family and with a baby in a baby carrier.
No photos that were submitted to previous years' contests.
No costumes of ethnic groups or specific cultures other than your own will be included.
I reserve the right not to accept any entry for any reason.
No voting until after Halloween.  Any likes on your photo will not count until after I re-post your photo in Nov so please WAIT to ask friends and family to vote so you don't have to ask them twice!
Babywearing Costume inspiration from previous years:
2014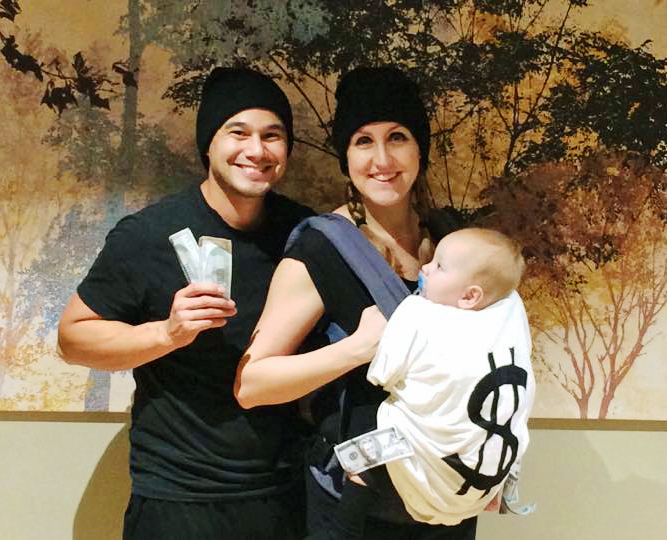 Betsy and partner are adorable as a couple of bank robbers with baby money bag!
2013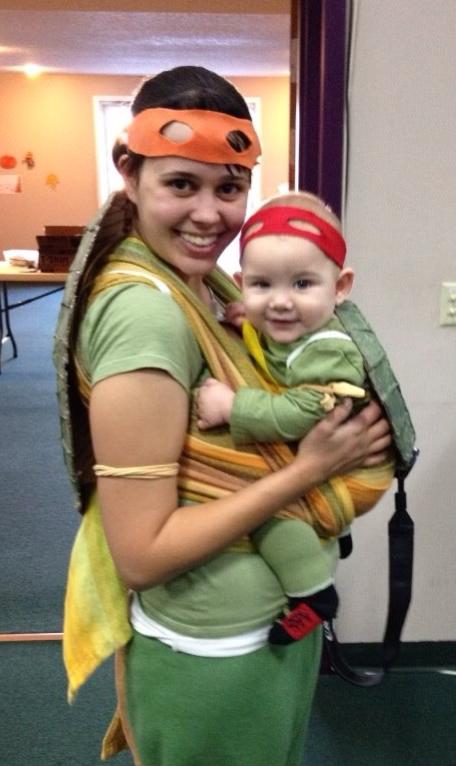 2012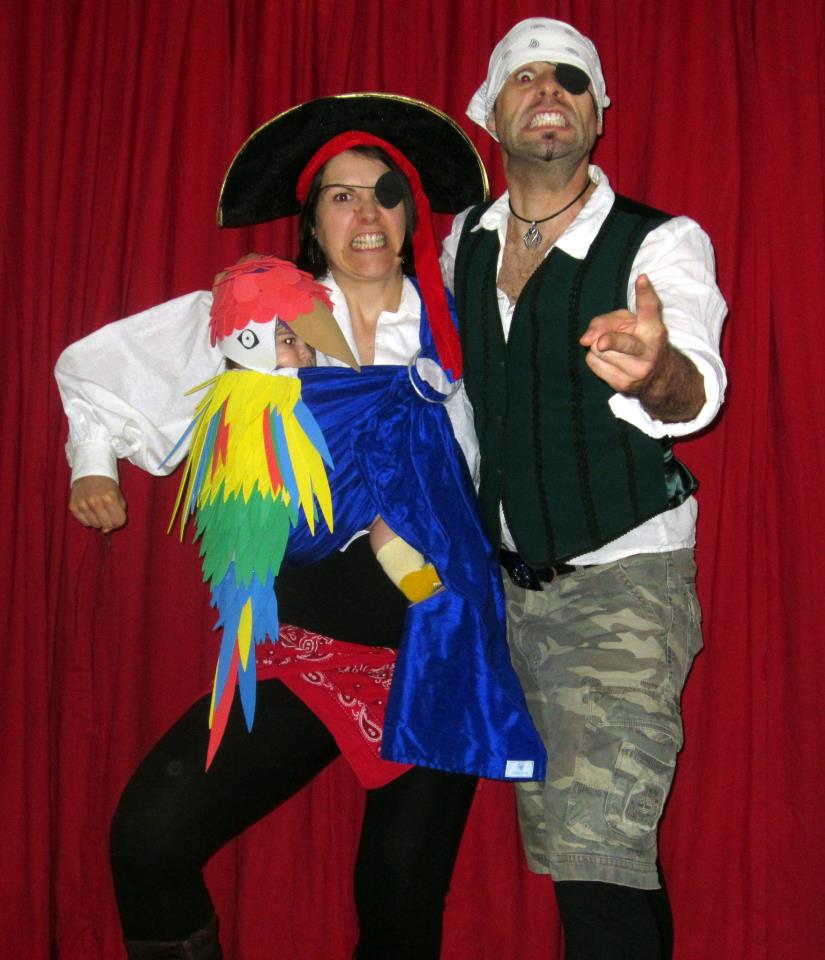 2011
Become part of the ongoing legend . . . show us what you can do this Halloween!