Bomba is a traditional Puerto Rican dance derived from the island's African, Spanish, and Taino cultural influences.  The dance is named for the drums – bombas – which follow the improvisation of the dancers in an energetic dialogue as the drummer responds to the gestures, moves, and swirling skirts of the dancer: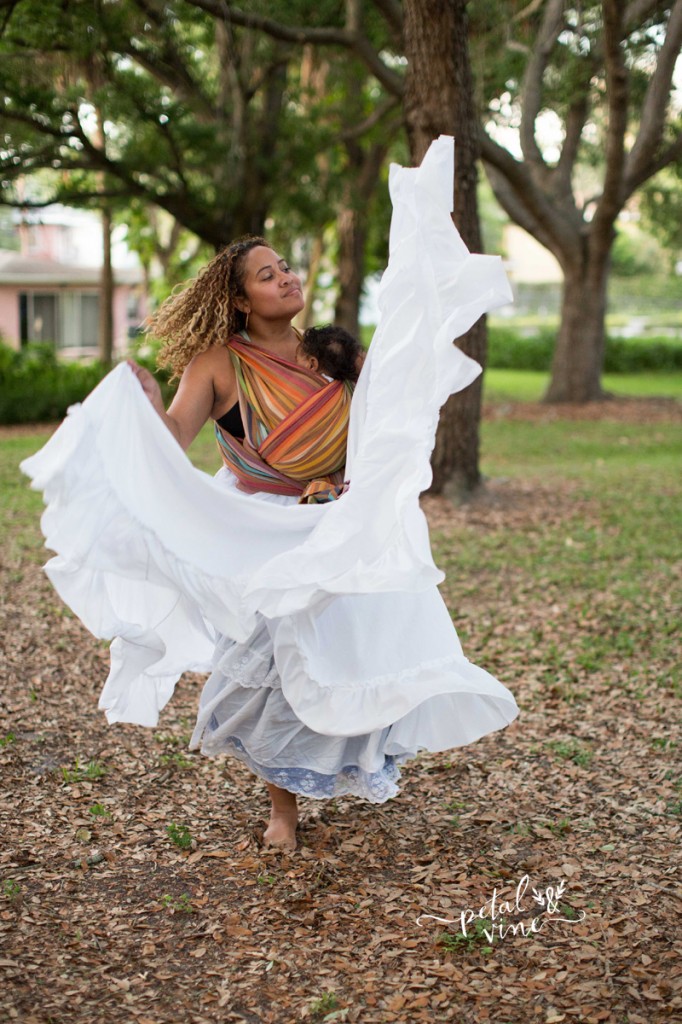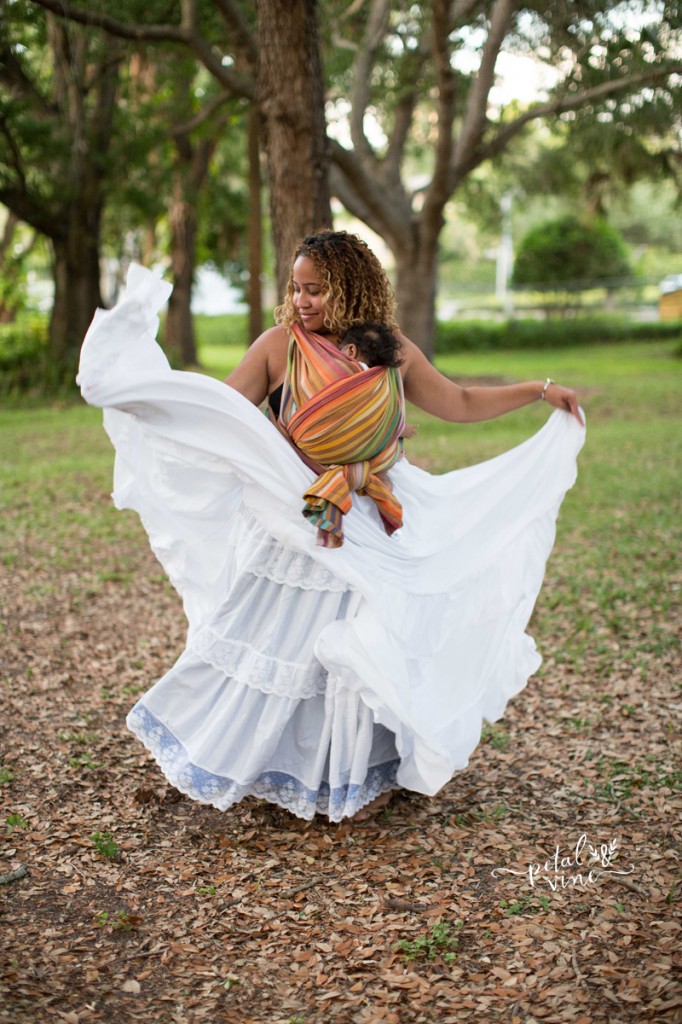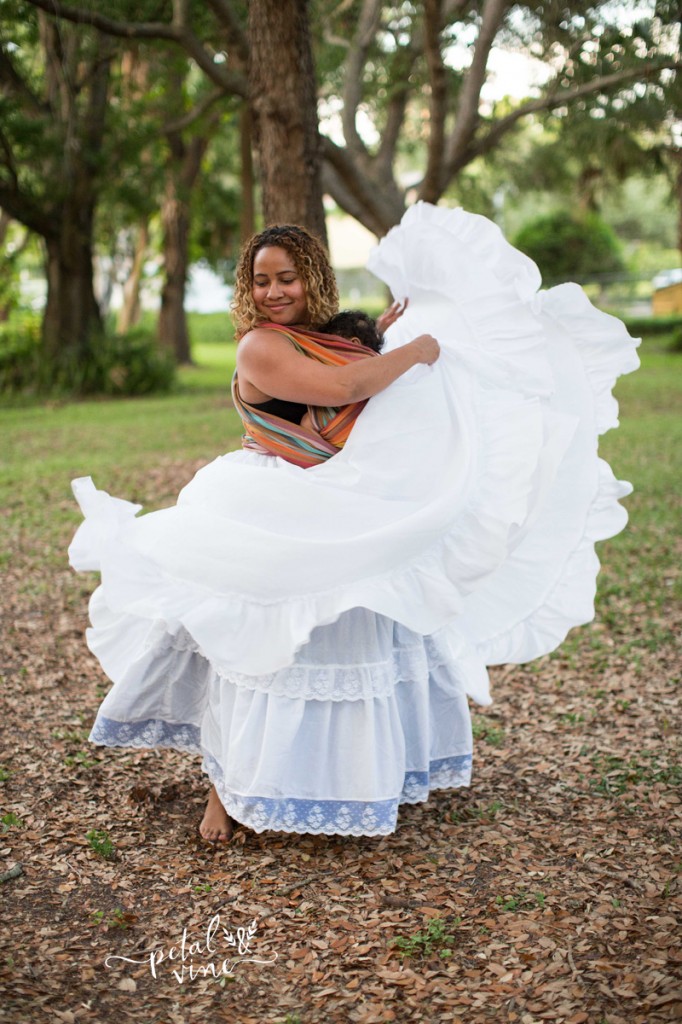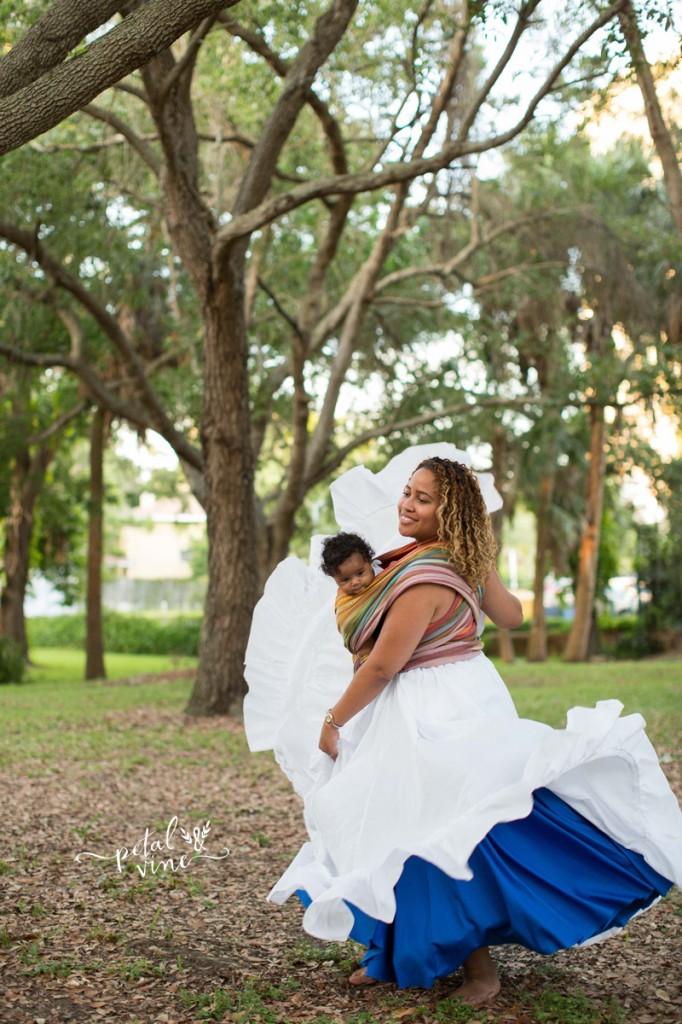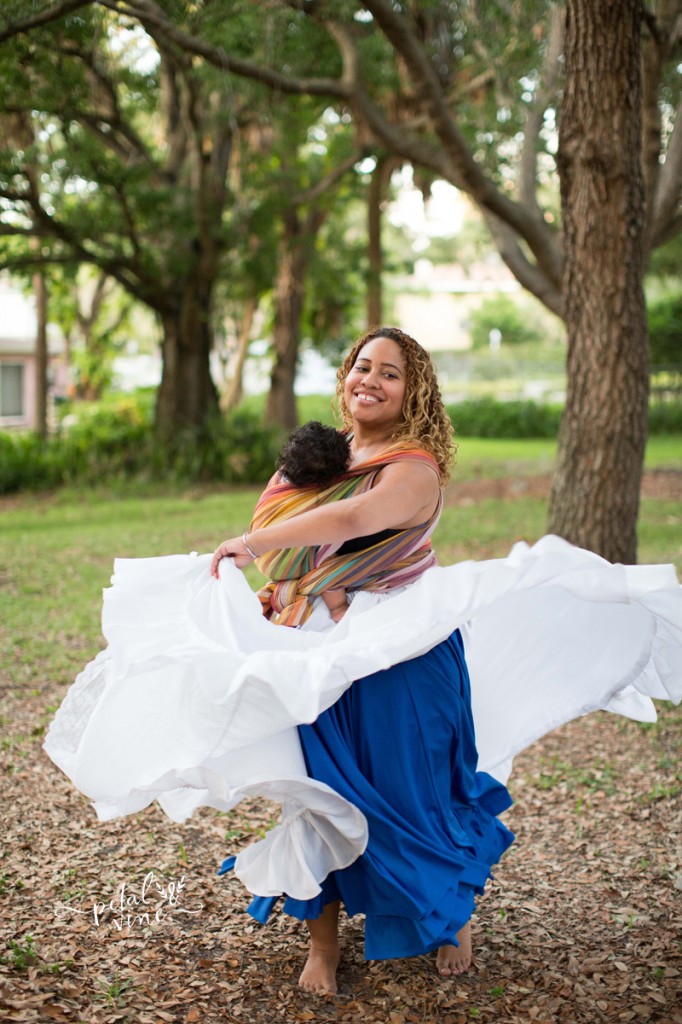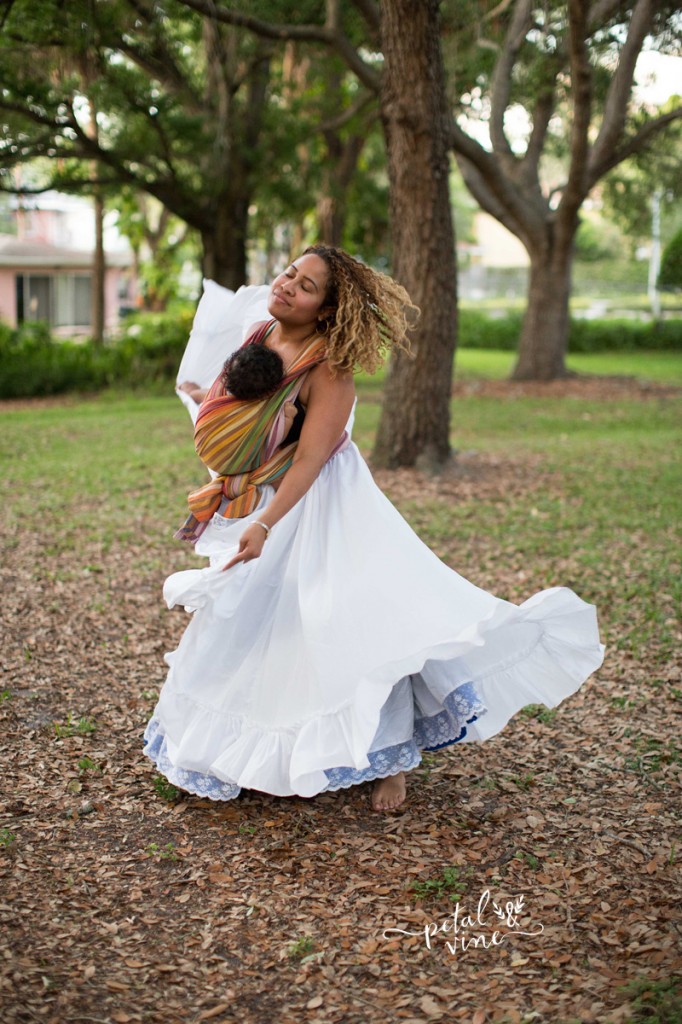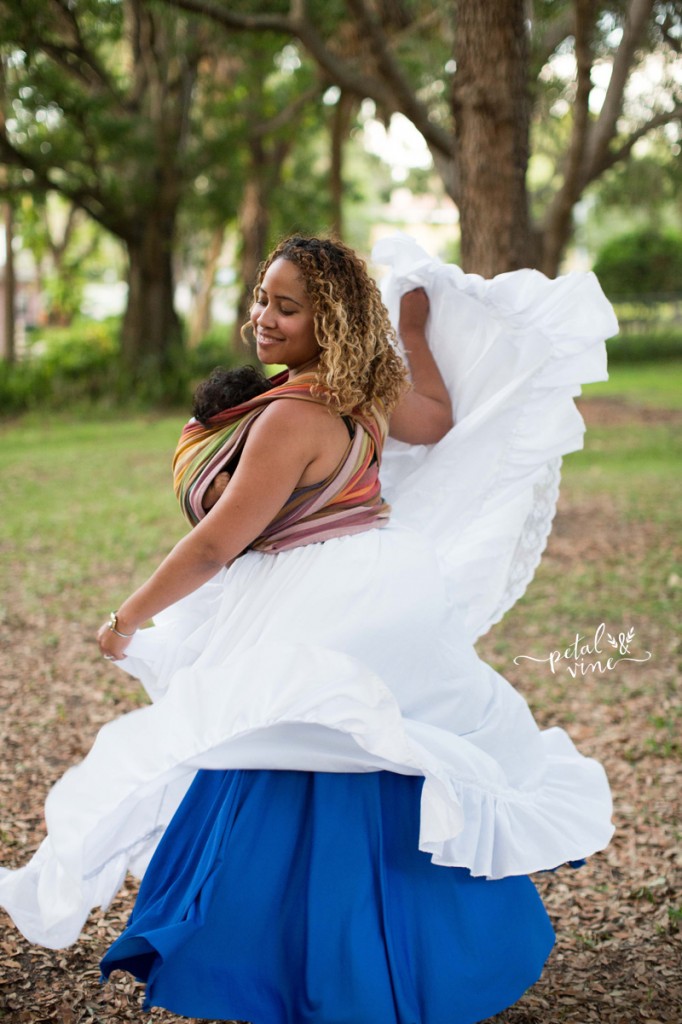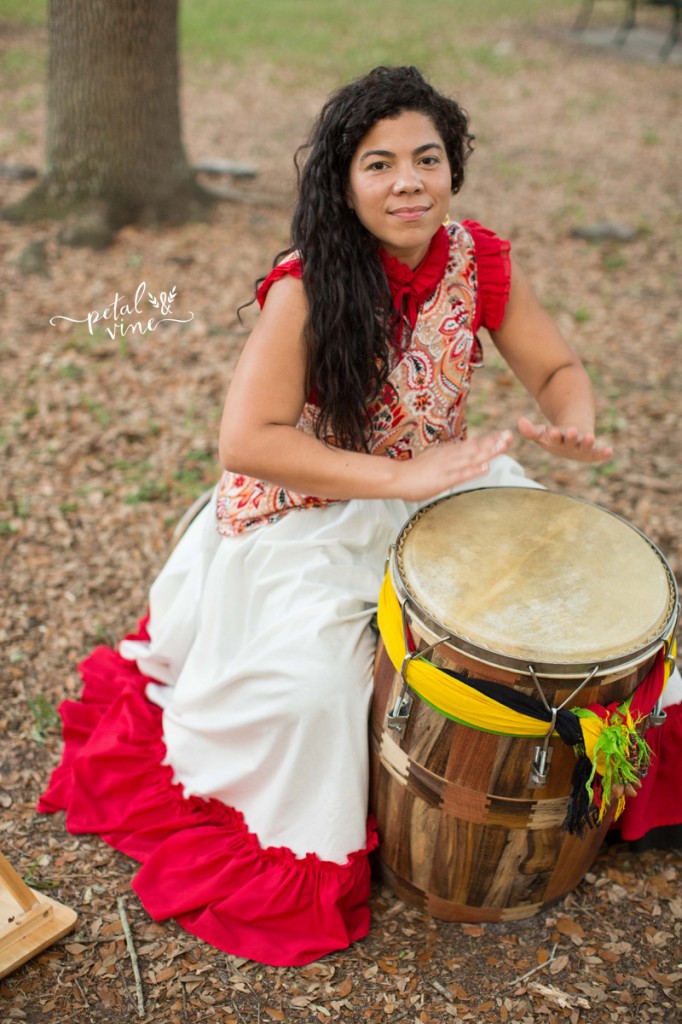 Jessica drums to the rhythmic dancing of Asia and baby Esmé in a woven wrap.  If you enjoyed these, you can see more about their art at Bomba Body Dance and Drumming Co.
Photos by Petal & Vine Photography.
The earthy rainbow wrap Asia and Esmé are wearing is called Barefoot Rainbow and is a Wrap Your Baby exclusive design handwoven in Guatemala by one of Girasol's weavers.