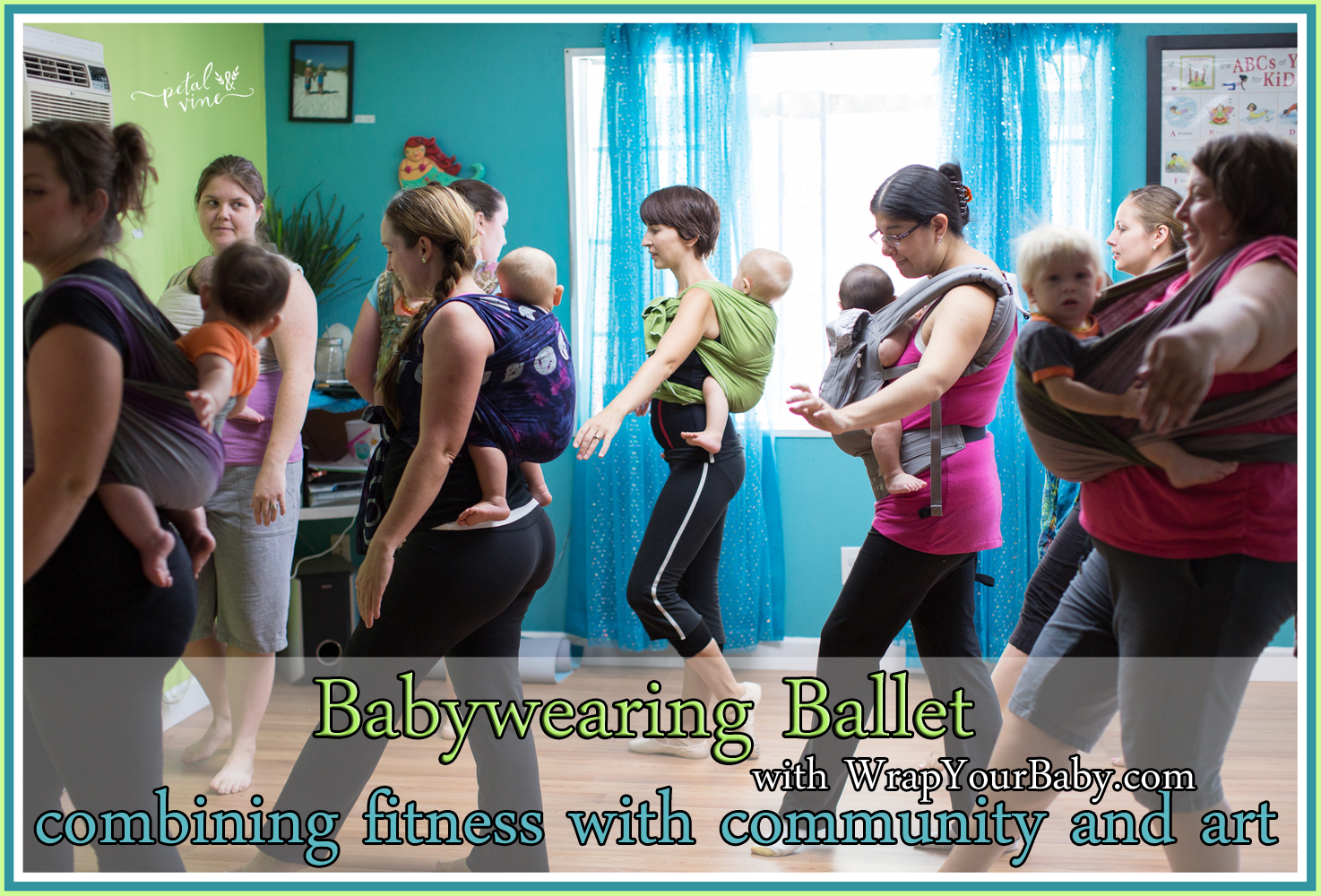 Wrapping moms know that life can carry on (pun intended) with baby in tow and that the experiences had in a wrap enrich baby's physical and cognitive growth far more than sitting on the sidelines.
Wrapping your baby is a great way to keep both mother and baby in fine physical fettle and any gentle activity will be comfortable and soothing to your wrapped baby. Bonus points for a fun activity that gives mom an opportunity to build community and engage with grown-up friends!
Most of the wraps used in this class were Wrapsody Breeze wraps which are so light and thin that they are much appreciated here in Florida, and also lend themselves expertly to work out activities.
Most of the mothers have their babies wrapped in either a Double Hammock Back Carry or a Front Wrap Cross Carry variation.  Any secure carry will work.  A back carry is most convenient for bending and raising legs but front carries should be used by anyone not already a competent back wrapper and it is easy for a babyweaing instructor to adjust the class to fit the needs of the moms.  A knowledgeable instructor will keep the motions of the class gentle and smooth, and advise mothers not to overreach while doing the double workout of ballet and babywearing.
Back carries wrapped a little lower rather than super-high on mom's back may be more convenient for an activity such as this and keep you better balanced.
Palm Harbor Florida is lucky to have a mom-owned business dedicated to bringing fitness and community to moms in a family oriented environment.  If you are in the area you will want to visit Om Sweet Om and discover all the classes available.
If you are anywhere else in the world, find your local babywearers and see if you can find a qualified individual who wants to start a class!