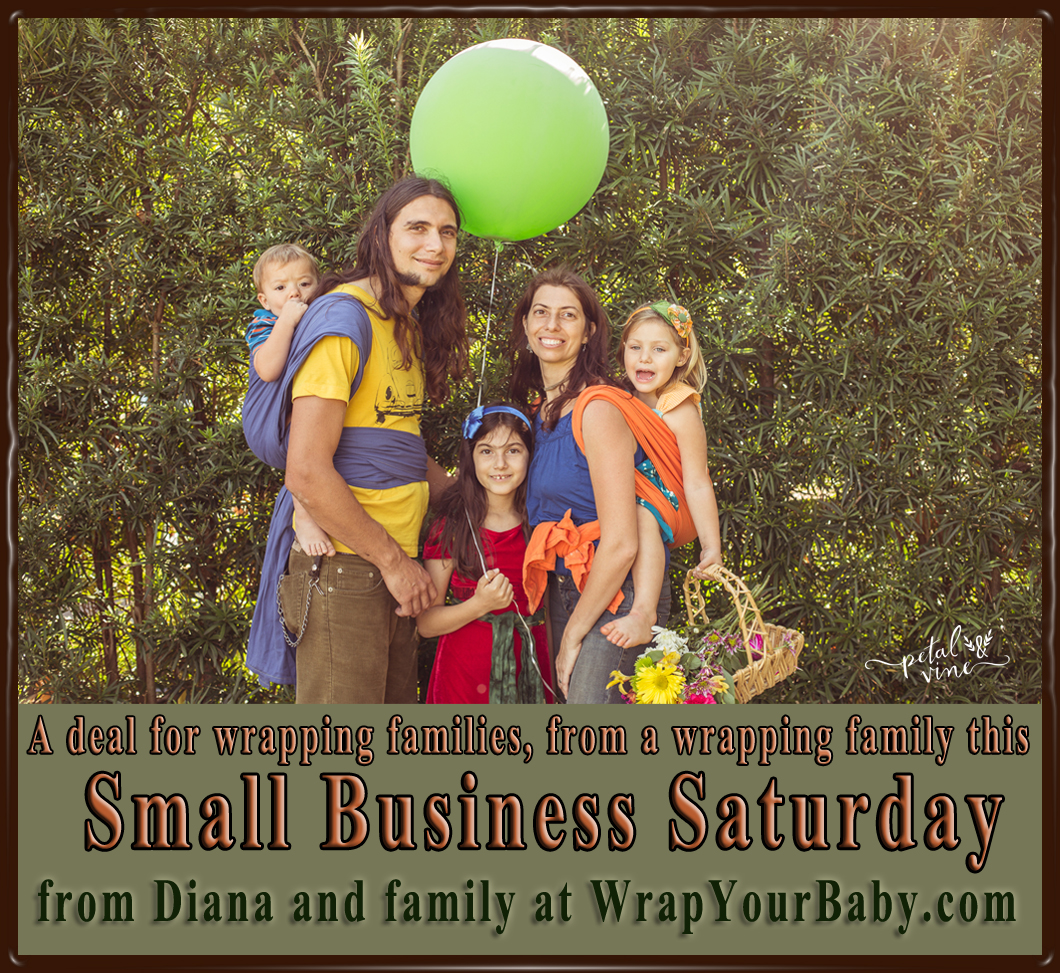 It is in the spirit of Small Business Saturday to leave your house, stroll up and down the blocks of your city and walk into shops that are often staffed by their owners who have the time and interest to listen to you, and then passionately and knowledgeably tell you about their products to steer you towards the perfect items for your needs.
When you do, be sure to snap a selfie and email it to diana@wrapyourbaby.com to save $15 on a wrap in my store, when you buy on the third shopping day of the trifecta: Cyber Monday!
When you
email photographic proof that you patronized a small, local business on SBS, I will email you a coupon code for $15 off any wrap in my store good only on 1 December
.  I'd love to be able to see the shelves of the store you are in, or snap a photo with the owner.  And I'd love to know what store it is and what you're buying.
By sending me the photo, you are giving me permission to share it and any details you choose to share about it on the internet. I will post the photos in a Pinterest album.  I hope to see babywearing in some of the photos, but I am especially excited to offer this discount to those who may not yet have had the opportunity to get a baby carrier!