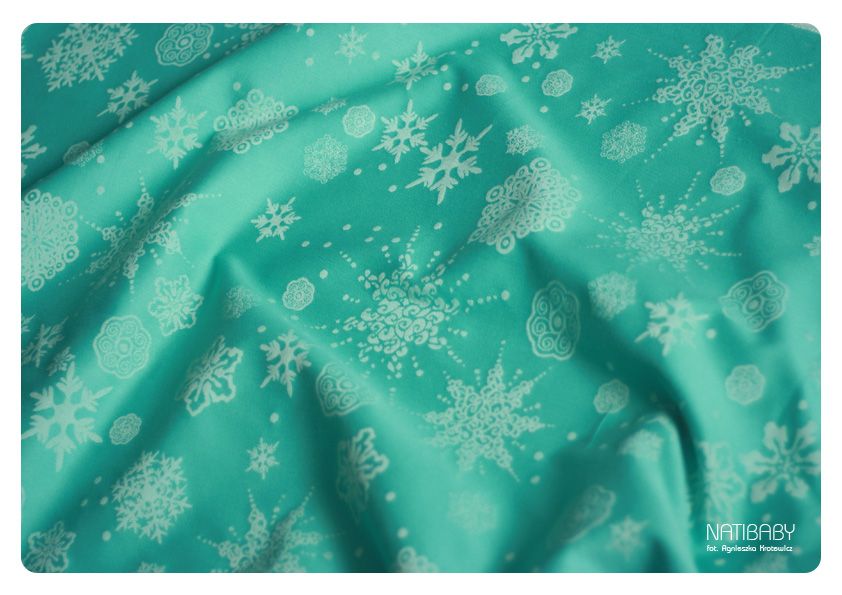 Natibaby Winter is here in a gorgeous turquoise wool blend for something highly cuddly and warm this winter.
Natibaby wool is soft–never scratchy.  It requires some extra care, as wool should not be machine washed, but for many mamas, it is worth it for the softness and warmth of winter wool.
Intricate snowflake representations capture the magic and whimsy of tiny ice crystals whirling slowly through cold, clear winter air.  The color and design of this wrap perfectly depict the beauty and clarity of wintertime while keeping you and your little one cozy and close.
Natibaby Winter is the perfect wrap for showing off to family and friends this season and bring festivity and brightness to every day until the Spring.