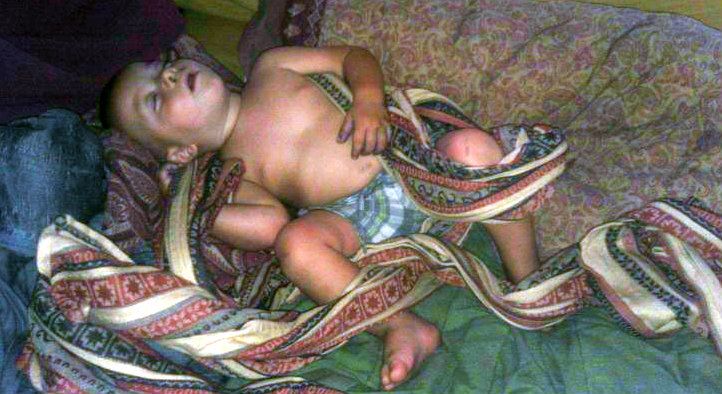 About 3 weeks ago I decided to night wean my 17 month old son. I decided in the middle of the night and I began immediately. I had been sitting up, nursing him for about two hours. I'm not even kidding. He wouldn't stop. He didn't fall asleep. It was 5am by this point and I suddenly knew I was done. It was a surprisingly easy decision to make. I said, "Sweetie, we are not going to nurse at night anymore because I need to sleep, but you can nurse all you want in the morning."
This isn't a how-to-night-wean post because he's the only baby I've night weaned, I have no idea how your baby would do with my method, and I am in no position to recommend whether it's the right move for you. And most moms are happily sleeping through those night nursings by nursing in bed, lying down.
The point is that I no longer nurse at night, but sometimes, teeth come in at night. How could I help my son without undoing the night-weaning I was enjoying so much (it has been a long time since I've been so rested)?
We had a couple of long nights after I first decided to night wean and I told my son that I would hold him, or sing to him, or bounce him, or lie down with him, or rub his back, or wrap him up. So, when he woke crying in pain, I offered him the same choices. He screamed for a few minutes, thrashing in my arms, and then he said, "Wrap!"
I wrapped him in a Front Wrap Cross Carry. He laid his head down against me and rested, and rested, and fell asleep. It made me reflect on the similarities between wrapping and nursing. Both constitute a safe, warm, and loving place in a world that is sometimes painful or scary. They supply a "happy place" and in this case, wrapping allowed my toddler to relax into sleep .
I don't want to replace night nursing with night wrapping. That wouldn't get me any more sleep. But it is absolutely lovely to know that I have this safe place to offer him that can make him feel better on the occasional difficult night without reverting to nursing again.