Now that I'm traveling fulltime in my wrap, I'm inspired by all the places it's easy to get to with a wrapped up baby.  You know, like the middle of a creek: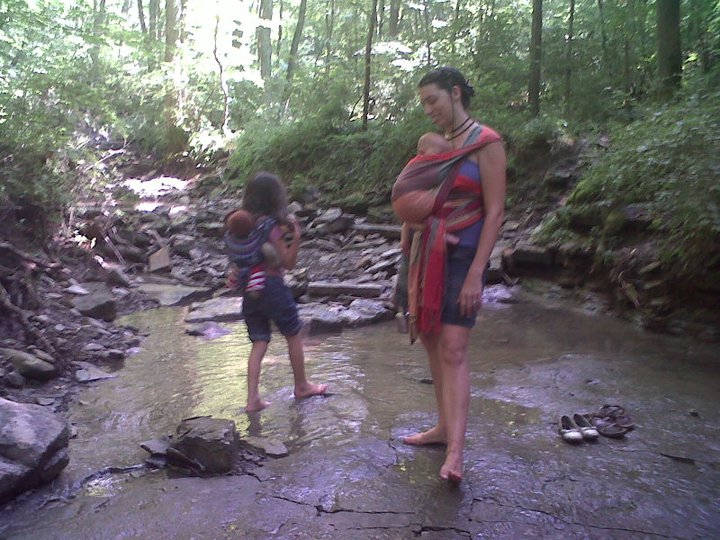 And isn't it remarkable, the number of things you can accomplish with a wrapped up baby.  Like feeding your older kids, or vacuuming. Even using the computer.
Wrapping makes life easier, and I want every new parent to know it.  So I've decided to make a slideshow of photographs that demonstrate this.  I need YOU to send me your pictures. Where have you been, and what have you done?
From all the submissions I receive, I'll choose not one, but THREE people to receive a really gorgeous glass mother pendant like this one (or another from my store):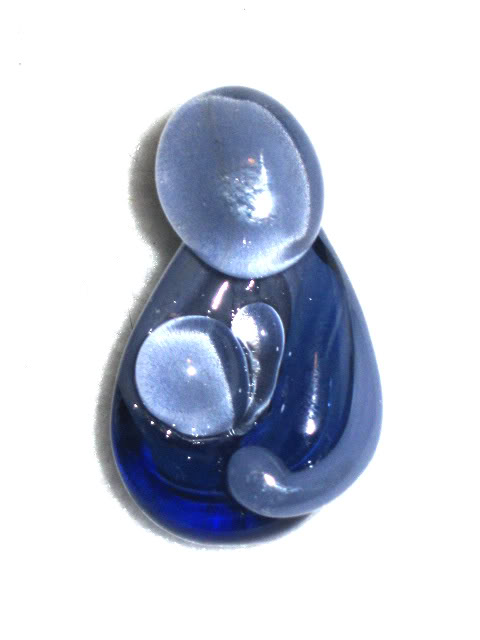 Send your photos to me at diana@wrapyourbaby.com
Send as many as you like, but they should show a baby/child being worn in a wrap (not other carriers):
in an interesting or difficult to access location
at an interesting/unique event
or while accomplishing a task/multitasking.
I won't use every picture, but please include this line in your email: I give you permission to use this picture (or these pictures) in promotional material.