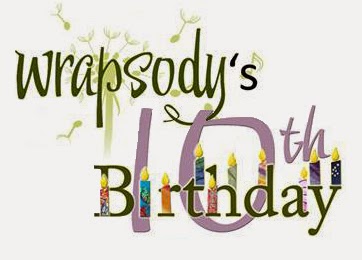 Exciting things happening to celebrate Wrapsody's Birthday this month!
Birthday Party for Wrapsody
Wrapsody Trade-In Program
Wrapsody on Pinterest Giveaway
Keep Reading for details!
10 years ago, Kristi started selling gauze baby wraps in the United States under the name Gypsymama–the only domestic source of quality woven wraps for those of us looking at the time.  Unlike the European wraps, Gypsymama wraps were gauze, which mean cool, thin and perfect for Summer.  READ ABOUT THE BEGINNING OF WRAPSODY.
Now her Bali Breeze Wraps are one of the most popular brands around and I am so pleased to have them available for my customers.  They are fantastic year-round wraps that are also affordable for more families.
SO WE'RE GOING TO HAVE A PARTY!
On Wednesday, August 27th, local families from the greater Tampa Bay Area will be enjoying free babywearing ballet and babywearing yoga classes at Om Sweet Om in Palm Harbor.  Oh, and free birthday cake, too!  Class sizes are limited due to room, so please register for the classes and if they fill up Sweet Sarah will do her best to add more classes to accommodate demand. Click here, create a log-in and then click on the WORKSHOPS tab to register for one of these free babywearing events.
Our fantastic local babywearing photographer Lee Anne of Petal and Vine Photography will be taking photos which will later be available for purchase if you choose to do so.
And for all of you who are not local and cannot be there in person, if you want to see all of the photos from this event next month, be sure to subscribe to my Wrap Tips newsletter where I will be sharing all of the awesome and the beauty of this event!
AND THE WRAPSODY TRADE-IN IS ON!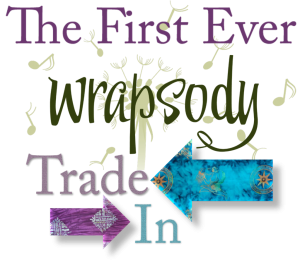 If you are ready for a new color or design in your life, you can trade in your used Wrapsody wrap (no matter how old or which color) and get 25% off a new Wrapsody Breeze or Wrapsody Water Wrap from my store!
Your old wrap will be donated to a charity or a family that could use and will appreciate it so your trade-in will benefit two families.
Just print and fill out this form and mail it back (by the end of August) with your freshly laundered Wrapsody wrap to:
Gypsy Mama, LLC
PO Box 382
Berwick, ME  03901
Trade-in wraps must be postmarked between 1 and 25 August and must be received by 31 August to qualify.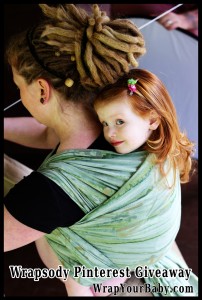 WRAPSODY ON PINTEREST GIVEAWAY!
Pinning a picture of a Wrapsody Breeze or Wrap DuO water wrap this month could win you a $100 gift certificate to anything in the Wrap Your Baby store.
Click here to learn all about the giveaway and how to enter!