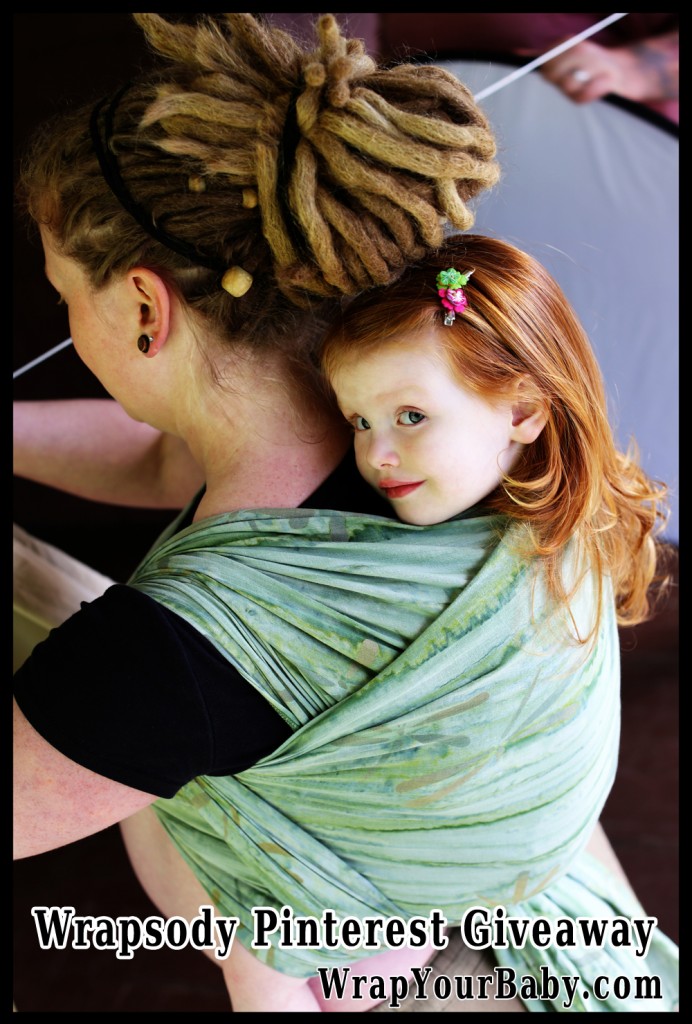 I HAD TO MAKE A SMALL CHANGE TO THE CONTEST AFTER FINDING OUT THAT TAGGING ON PINTEREST ONLY WORKS IF THE TWO PARTIES ARE ALREADY FOLLOWING EACH OTHER ON PINTEREST. NEW RULES BELOW:
To celebrate Wrapsody's 10th birthday providing beautiful, comfortable wraps to families, I an asking you to share your Wrapsody pictures with the world!  I will pick the winning picture on August 31 and the winner will receive a $100 gift card to the Wrap Your Baby store.  Perfect for a new wrap for yourself, or a great shower gift for a friend!
All you have to do to enter:
Follow Wrap Your Baby on pinterest.
Pin your original picture (or more than one) on your own pinterest board showing a Wrapsody Breeze or Wrap DuO water wrap in action (sorry, no stretch-hybrid wraps for this giveaway).
Email diana@wrapyourbaby.com giving me the link to your pin so I can find it and repin it to my board. I must receive your email by 30 August. I will not reply to these emails, but you can check my Wrapsody Your Baby board to make sure your photo has been added.
When I get your email, I will repin your pin to my Wrapsody Your Baby Pinterest board where we will be able to view all of the entries and appreciate all the adventures that families have had with Wrapsody.  You must pin your photo on Pinterest yourself and just give me the link.
On August 31st I will announce a winner by commenting on the winning picture on my Wrapsody Your Baby board. Check your picture on 1 September to see if you won and email me for your coupon: diana@wrapyourbaby.com