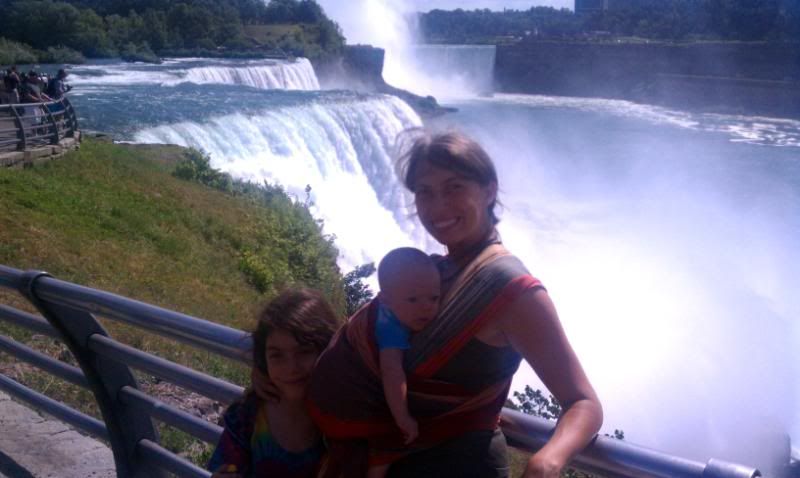 When your little one grows enough that he or she is no longer content always nestling against your chest, pulling one of your baby's shoulders and arms out of the wrap keeps him close while giving him a little more of a view of the world that is beginning to catch his attention.  This age (3 months, in the picture) wonderfully combines the cuddly closeness of babywearing with the burgeoning awareness and absorption of the world and your activities.  Before you know it, your baby's sharp eyes will be taking in everything, whether it's a natural wonder or how to pay for groceries.
Education isn't just for big kids–it is a constant process for any human being and the younger you are, the faster you're learning!  It's no coincidence that my love of wrapping my babies progressed to a discovery of the unschooling philosophy!
Keeping your baby close in your wrap means that your baby is learning from your every move–whether his muscles are learning balance from your muscles, or he is taking in the delicacy of human interaction.  When you see an old friend, how does your breath, heartbeat, and body language change?  How does your voice sound, and what expressions do you make?  How about when you interact with a panhandler in the parking lot.  Baby notices the differences and is learning all the time, effortless for both of you.
How cool is that?