Sometimes I hear that wrapping is too hard.  It has a steep learning curve.  There is even a popular meme circulating that begins with "Dear New Wrapper" and promises that as terrible and frustrating as it is to learn to wrap, it will all be so worth it.
I disagree.  Wrapping doesn't have to be hard.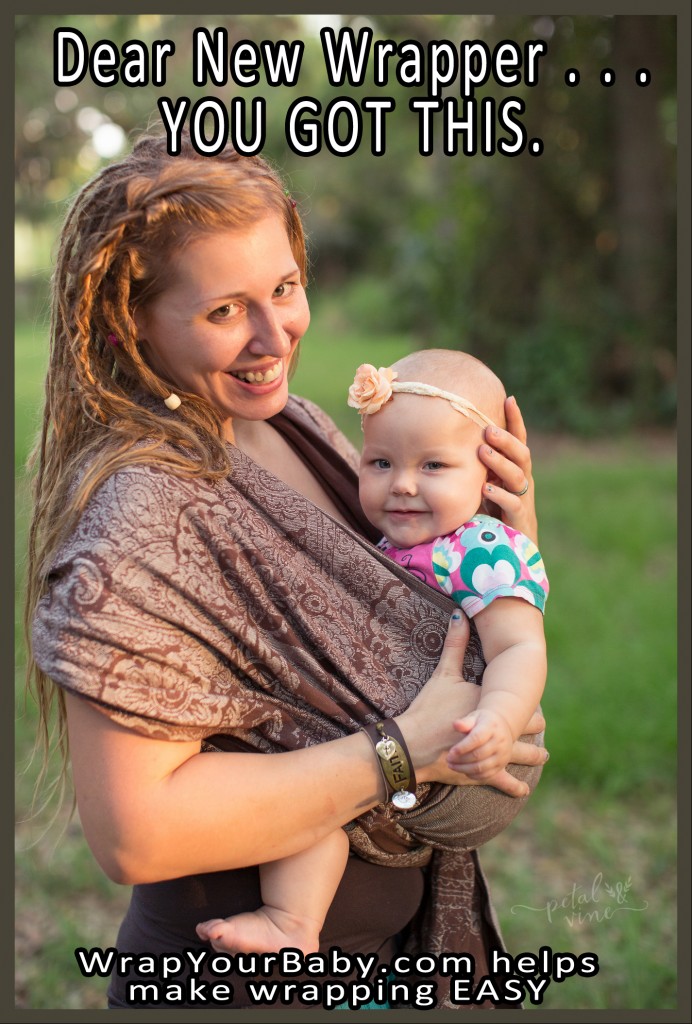 I get emails all the time from parents who just received their wrap, tried it on and LOVED IT.  And that's what I want to happen every time I ship a wrap.
But it is not uncommon for a parent to try a wrap for the first time and end up with a big mess.  Baby crying, wrap not supporting them, back hurting . . . what went wrong?
Read More